Every Friday and Saturday of every month, Pier 60 plays movies by the beach for FREE! This Friday on September 11, Pier 60 will be showing the film Pirates of the Caribbean: The Curse of the Black Pearl. For all you pirate fans, gather your friends, family, spouse, etc., for a night under the stars. What's neat about attending a move night on the pier is that the film is shown on a big projector. It's almost as if your are in a movie theater but with a twist. The movie starts at 8pm and all you need to bring are blankets, beach towels, or a low lying beach chair. But wait… what's a movie without popcorn? Concession stands will be on site to supply popcorn, drinks, candy, and other snacks to snack on during the movie. Practicing social distancing guidelines, please make sure to keep 6ft apart from other groups.
For future movie schedules, visit  https://www.sunsetsatpier60.com/
What better way to view Clearwater Beach than from a helicopter. Grab your cameras and book a tour with Tampa Bay Aviation to tour this beautiful island from above! Having been on a helicopter once, it was an amazing experience. I flew along the Dunedin causeway towards Honeymoon island, and flew south to Caladesi island. The views were unbelievable. Through a bird's eye view, you will see the pristine blue waters, the white sand, and dolphins if you are lucky. You never realize how big the island is until you see it from aerial views. Definitely an unforgettable experience. During the tour, your tour guide will provide you with fun facts about Clearwater, and also take photos of you and the island during your trip. This makes the perfect birthday, anniversary, or honeymoon gift. I highly suggest reserving a tour today!
For prices and more information, visit https://tampabayaviation.com
Happy sightseeing!
This past weekend, my family and I drove out to Clearwater Beach for some relaxation. We decided to do something different than what we usually do when we go out to the beach and spend the entire day soaking in the water or tanning under the hot Florida sun. We came across an Escape Room that was only a block away from the beach. We decided to check it out and I'm glad we did! An escape room is a game that challenges your mind. The point of the game is to gather clues and decipher secret meanings in order to escape the room you are trapped in before you run out of time. What's neat about this particular escape room is that there are different themed rooms to choose from such as Pirate Ship, Cyber Attack, Area 51 Aliens, Zombie Underground, the DaVinci Exhibit, and more! The one my family and I did was the DaVinci Exhibit. This room was really cool because it was set up as if you were in an actual art gallery. There were paintings on the walls, statues placed around the room, and secret passageways. Given only one hour to work as a team to escape the room, it was fun trying to solve the riddles and codes. It was challenging to think out of the box but we were able to escape the room with 10 seconds left to spare. I highly recommend visiting the escape room on Clearwater Beach. It's a different experience for anyone and it's a great way to have fun.
The escape room is located at the Pelican Walk Plaza: 483 Mandalay Ave #210, Clearwater, FL 33767.
For more information you can reach them at (727) 754-9752 or visit https://www.escaperoomclearwaterbeach.com
Jessica,
Belloise Realty
Pack your swim gear, beach towels, beach chairs, umbrella, floats, and everything else you may need and head over to Clearwater Beach. Get ready to relax and swim into the blue waters where you can enjoy the hot Florida sun all summer long. Following social distancing guidelines, signs are in place on the beach reminding everyone to follow the safety protocols of keeping a 6ft distance.
If you are in need of beach items, the Clearwater Beach Paddleboard & Rental Co, and Sunshine Baby Beach Rentals, provide all the necessary items to facilitate your stay at the beach!
Clearwater Beach Paddleboard & Rental Co: Offering men's & women's clothing, foot wear, sunglasses, and beach accessories such as paddle boards, adult and kid bikes, snorkel gear, and much more. They are located at 439 Poinsettia Ave. Clearwater Beach, FL. Their number is (727) 444-0441
Sunshine Baby Beach Rentals: Offering delivery and pick up, this rental company supplies beach chairs, wagons, toys, and baby supplies for your little one. For more information, visit their website http://babybeachtampabayrental.com or you can reach them at (727) 303-2444
The Clearwater Marine Aquarium (CMA) is a rescue, rehabilitation and release organization that centers around different types of marine animals. It is the home of Winter the dolphin, who is best known for featuring in the films Dolphin Tale 1 and 2. Winter is a one of a kind dolphin with a prosthetic tail. She was roaming the coastal waters in Florida and was rescued by the Clearwater Marine Aquarium. Due to her condition, a prosthetic tail was designed for her ability to swim. Today, Winter and her other marine friends are living at the aquarium.
While visiting the CMA, social distancing guidelines are in tact. Staff and guest are required to wear mask at all times throughout their tour. During your visit, you can expect to see and learn about the many kinds of marine animals throughout the aquarium. What's neat about the CMA is that you can go on animal experiences or dolphin tours.
During the animal experience, there are two programs to choose from: Shark care experience or feed a stingray.  The shark care experience allows you to assist the animal care team in guiding and feeding Thelma, the resident nurse shark. The feed a stingray experience gives you the opportunity to learn about these marine animals and also hand-feed them. The dolphin and wildlife boat tours takes you on an adventure throughout Clearwater beach. While sailing through the blue waters, you will learn about dolphins and pass through a bird sanctuary.
For further information and ticket purchasing, simply visit https://www.cmaquarium.org/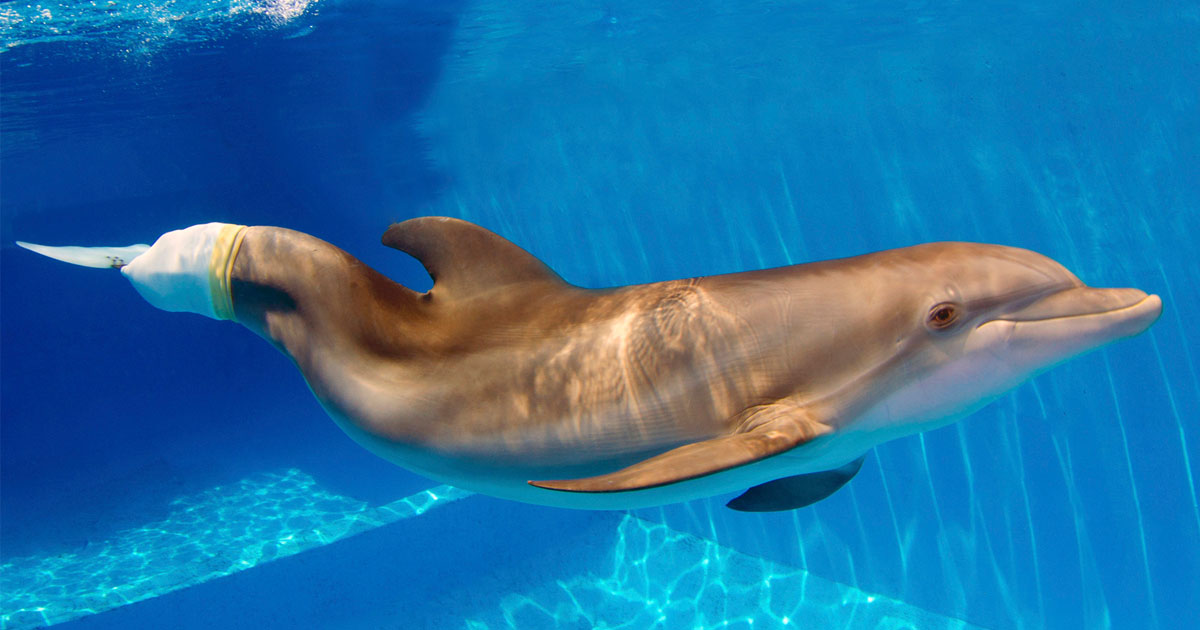 After months of being quarantined, Tampa Bay's theme park is finally open to the public. Following social distancing guidelines, all guest are required to make a reservation prior to visiting. All guest must wear face masks throughout the park and will have temperatures taken before entering.
Due to the covid-19 safety regulations, all rides/attractions will be open and have modified seating to ensure everyone is 6ft apart. Hand sanitizers will also be available upon entering and exiting of all rides. Touring the animal exhibits will be limited to one-party at a time and all open animal viewing spaces will have markings for guest to indicate required distancing.
Busch Gardens is a theme park like no other. They are the home to over 200 species of animals. Rather than your typical amusement park with roller coasters, you have the opportunity to see and learn about different animals. There are lions, Gorillas, penguins and much more!
For all you thrill seekers, Busch Gardens has some of the best roller coasters here in Tampa Florida. On your next visit, head on over to Sheikra, this 200ft high roller coaster dives into a 70 mph speed that will make you scream from the top of your lungs! If you're not interested in roller coasters, there are also water rides to go on! Take a dip in the water for a whitewater rafting adventure on the Congo River Rapids.
Dine in at any of the 8 restaurants located around the park such as Dragon Fire Grill & Pub, Zambia Smokehouse, or Garden Gate Cafe. For $39.99, you can purchase the All-Day Dining Deal that allows you to eat delicious meals all day throughout the park!
Busch Gardens is located at 10165 N. McKinley Dr. Tampa, FL 33612
Hello everyone,
Due to covid-19, Clearwater's annual firework show has been cancelled. Practicing social distancing and avoiding large crowds is the top priority and guidelines must be followed for the safety of everyone. Even though there will not be any fireworks this year, you can still celebrate Independence Day in your own home. All you need is a few fireworks, sparklers, and you are on your way!
What my family and I like to do in honor of independence day is buy a huge pack of fireworks and sparklers and light them up in our front yard. Every year, we have family come over and make a big dinner. After dinner, we go outside and light up the fireworks. It's always a fun time because we laugh, share stories and enjoy each others company.
However you celebrate your 4th, I hope you have a great one!
Happy 4th of July!
Jessica,
Belloise Realty
ATTENTION WE HAVE MOVED!!!
We would like to inform you that our Belloise
Realty office location has changed. We are no
longer located at 59 Baymont Street. Our new
location address is 604 North Mandalay Ave.
Clearwater Beach, Florida 33767
Clearwater Beach offers families and beach-goer's various tropical activities and one of the best places to spend time in the sun is the marina. The Clearwater Municipal Marina offers 23 slips for transient boaters, retail, restaurants, and a bait shop. The Marina boats offers sightseeing, fishing, sailing, marine life adventures, dancing, and parasailing. Check out some of our favorite excursions all found centrally on the island at the Clearwater Municipal Marina.
25 Causeway Boulevard, Clearwater Beach
(727) 462-6954
     At Belloise Realty, our staff members have been around the island of Clearwater Beach for at least four years or more each. During that time, they develop favorite beach activities, favorite restaurants and a few tips for getting around the island efficiently which they are willing to share right here with you! So, here's a little beach-local insight to help steer you through planning your next vacation.
Allison enjoys taking dinner cruises around the island. There are two cruise companies that she loves the most and she shared them with us today. Starlite Majesty Dining Yacht hosts a dinner cruise that sets out in the evening. Everyone can dress up and spend a few hours wining and dining on the gulf. The food is delicious, and they offer several great options to satisfy everyone who is dining. The scenery is beautiful, and the overall experience is serene yet lively. Allison says, for a more comfortable dining cruise she loves to go to Tropics Boat Tours. This party on a boat offers beer and wine and an exciting party atmosphere. They have music playing and they have Tommy the Turtle story time for the children. Both excursions travel around the island of Clearwater Beach giving you many unique perspectives of the island and the beach. Sunsets on Clearwater Beach are the best and cruising during sunset hour is truly magical.

Clearwater Beach Marina, Slip 152, 25 Causeway Boulevard, Clearwater
(727) 462-2628

Clearwater Beach Marina, Slip 5, 25 Causeway Boulevard, Clearwater
(727) 442-7433
Jenn is the parent of an adventurous 4 year old. She loves to take family trips out on Captains Memo's Pirate Ship. The kids will have an amazing time aboard the pirate ship enjoying all the excitement and adventure of a real pirate. They have all sorts of activities based on the age group sailing the high seas. Adults can hang out in the back bar and enjoy a beer while they cruise around the island of Clearwater.
Clearwater Beach Marina, Slip 4, 25 Causeway Boulevard, Clearwater Beach
(727) 446-2587
Vince loves relaxing and taking in the scenery at the Marina Cantina. They have some awesome tropical cocktails and a fun Mexican inspired menu. The top floor has some informal seating where you can hang out with your group of family or friends and enjoy the sea air over drinks and good laughs. Sunset is a great time to grab a bite to eat while you watch the sun disappear slowly into the ocean.

25 Causeway Blvd, Clearwater Beach
(727) 443-1750
Jessica enjoys the outdoors and the nightlife. One of her favorite spots to go to is Jimmy's Crow's Nest. This roof top bar overlooks the island of Clearwater and is the perfect place to see sunset views. Jessica also says it's the best place to take selfies because you have the scenic view of the ocean in the background. They have a wide selection of food and cocktails and a huge parking garage on the bottom floor. All you need to do is take the elevator up to the 10th floor and you will walk straight into the bar!

101 Coronado Dr, Clearwater Beach
(727) 683-0002
A few beach tips and tricks to help you navigate the beach
Clearwater Beach traffic is often congested, and parking can be a nightmare. The most important tip I can give is, understand how to get around the island. There are free ride company's that will pick you up and drop you off anywhere on the island and all you have to do is tip the driver. You save drive time and you don't have to find a parking spot. You are free to explore and get picked up wherever you are when you are ready to return home. Here are a few local free rides:
Free Rides Clearwater Beach
(727) 424-5458
Free Beach Rides
(727) 776-7553
The Jolley Trolley is a fun way to get around the beach, to explore the coastline, or to get to downtown Clearwater. The day pass is an inexpensive way to get around and explore. You can take the trolley to John's Pass and/or St. Pete Beach to experience the shops and restaurants. The trolley can also get you to downtown Clearwater which is a quaint town of shops, restaurants and art galleries. Pick up a map on their website for pick up times.
(727) 445-1200
The Clearwater Ferry goes from the marina to Island Estates to downtown Clearwater and on the weekends to downtown Dunedin. The waterway is a unique route to take when going back and forth from neighboring cities. No need to drive and deal with bridge traffic.
727-755-0297
We hope you find our recommendations useful! Keep coming back for updated posts with new recommendations and new tips to help you make the most of your Clearwater Beach vacation.
With COVID-19 in the air, it has limited activities for us to do outside our home whether it is going to the movie theater, the shopping mall or the beach. Not being able to do all the things we were able to before has been difficult, especially with schools being closed and having to work from home. Even though these activities are on pause, there are plenty of fun things to do at home!
Board Games
Pick up a board game and gather your family and friends for game night! It's a great way to bring the family together and have some fun while gathering around the kitchen table playing your favorite games. Some popular and classic board games are Monopoly, The Game of Life, Clue, or Uno.
Being Active
Working out during this quarantine is a fun way to keep yourself active. Whether it's doing yoga in the living room or taking your dog on a walk, it's a great way to stay healthy during this difficult time.
Cooking
Put your cooking skills to the test and experiment on different recipes to make. With more time on your hands, you can perfect that tiramisu you have been struggling to make or bake the pasta recipe you have been wanting to create but never had the time. This is the opportunity for you to pick up some new kitchen skills.
Arts and Crafts
With schools closed, a fun activity you can do with your children is making art. Whether it's painting a picture, or building a sculpture, it's a fun way to connect with your children and get your creative imagination going.
Reading A Book
Whether you're a book worm or someone who is not much into reading, this is the perfect opportunity to dive into a book and emerge yourself into the story. Reading for your own entertainment or reading for younger kids can distract you from this pandemic. Re-read you favorite books or get started on reading a book series.